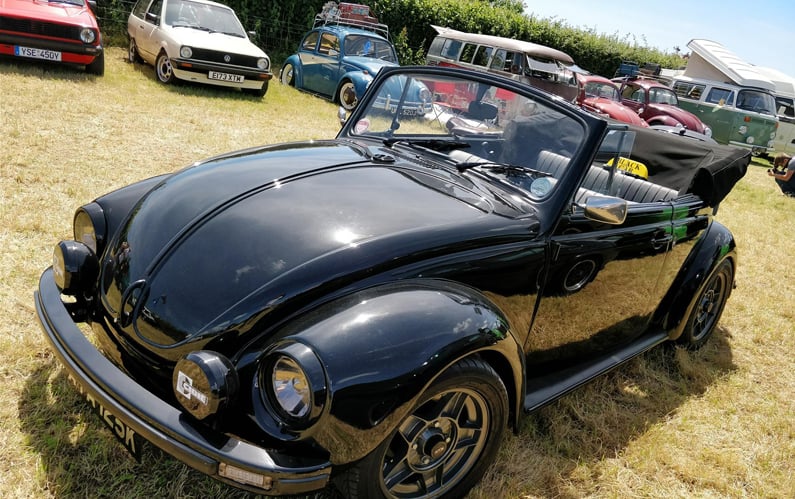 Vee Dub Family are returning to one of our favourite one day shows – the Donkey Sanctuary Car Show at Sidmouth – hopefully with some sunshine this year rather than the monsoon rains of 2018!
All members are welcome to come and join us but spaces are limited and will be on a first come, first served basis so if you would like to join us then follow the below instructions. The cost is £5.77, £5 goes to the Donkey Sanctuary and 77p covers the ticket site fees. Please note that there is no payment on the gate this year and all club stand attendees must pre-book.
> Go to https://bray.news/car-show-19
> Click the Register button
> Select Group
> Type in Vee and select Vee Dub Family from the drop down list
> Select the number of vehicles you are bringing and pay
> Fill in the payment / billing info
> Registration 1 – Group Admission – enter your details
> Other Information – enter Vee Dub Family in Car Club
> Other Information – enter your vehicle details
For any non-members interested in exhibiting, registration in open at the venue's event page ➡️www.thedonkeysanctuary.org.uk/events/07-07-2019/car-show or follow them on Facebook.